At Ultraleap we're always eager to collaborate with the academic and scientific community. It's your incredible research and groundbreaking discoveries that keep the world moving forwards. Our worldwide academic program is designed to give universities and education labs everything they need to get started. So you can concentrate on what's important – discovering exciting new capabilities and applications for mid-air ultrasound technology and hand tracking. We want to collaborate with the world. That's why all of our latest code and software is open source: https://github.com/ultraleap
Kit
All of our kit comes with full documentation and the right licence.
Support
We'll work closely with you to identify the right hardware platform for your project.
Community
Join our pioneering community of researchers who are changing the future – for good.
Revolutionising the game. Two projects we're part of.
A sensory experience where digital 3D shapes and textures are made manifest in real space. H-Reality integrates mid-air haptics, state-of-the-art vibrotactile actuators, novel mathematical and tribological modelling of the skin and mechanics of touch, and experts in the psychophysical rendering of sensation.
Creating interactive, three-dimensional displays made of tiny levitating particles. The Levitate Project uses ultrasound to create acoustic forces that levitate particles, project directional audio cues and create haptic pressure points that can be touched and felt in mid-air.
Global impact.
We're working with researchers worldwide.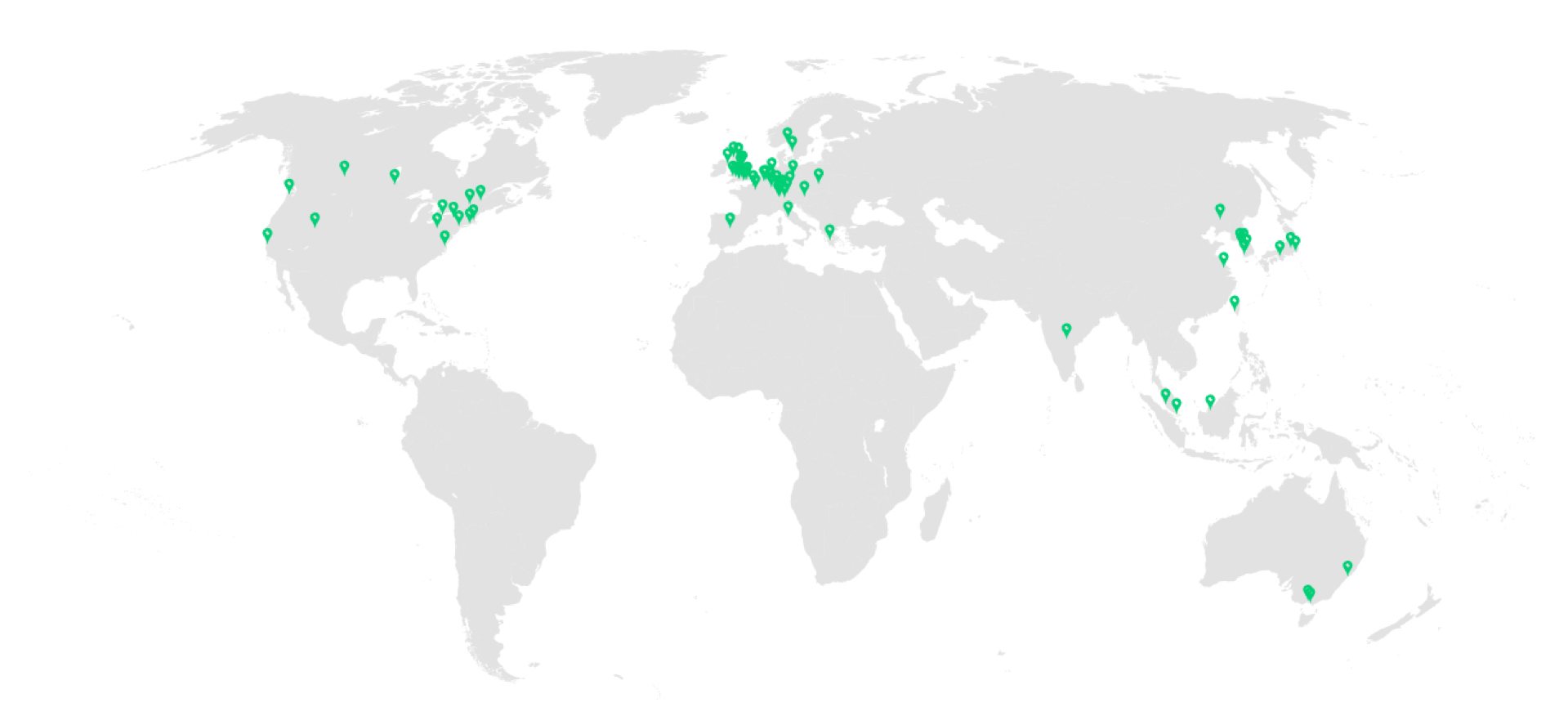 See your next innovation take shape
For more information on our Academic Program, contact us. One of our team will be in touch to discuss next steps. By signing up, you are agreeing to our privacy policy.
By signing up, you are agreeing to our privacy policy.